We're partnering with Australian social enterprises to create practical, high-quality GV merch.
Click on a product to find out more!
Global Voices Tote Bag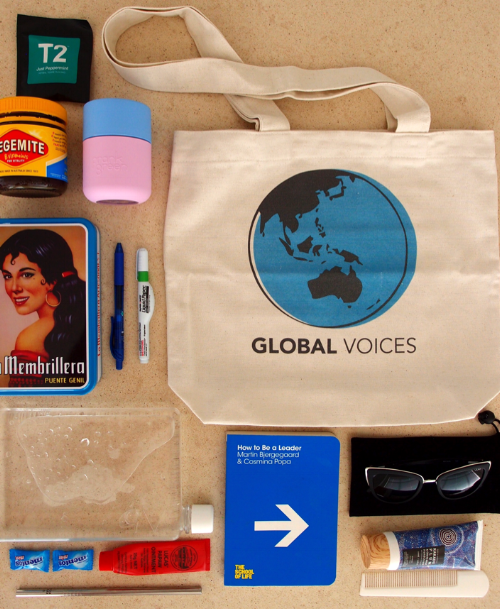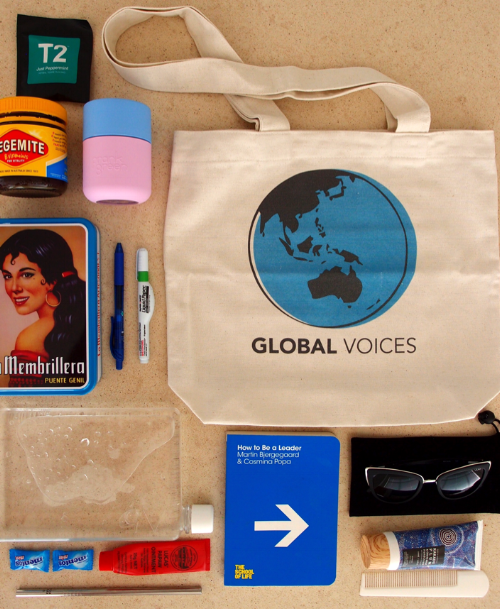 Global Voices Tote Bag
Are you a big Global Voices fan?
Do you want to do something good for the environment AND an Australian social enterprise?
Do you have a burning desire to say 'No thanks, I brought my own' anytime a retailer asks if you need a bag?
Well, do we have the tote bag for you!
Perfect for every occasion, the Global Voices tote bag will fit everything you need for your next international delegation, grocery shopping adventure, or daily commute.
Proudly Australian made, the bags are constructed from a sturdy cotton twill and lovingly stitched and printed by workers at Threads Fabric.
Dimensions: 40cm x 37cm, with 88cm handles.
If you would like to order more than one tote (one is never enough, trust us!) then send us an email and we will modify your shipping costs to reflect your bulk order - info@globalvoices.org.au.
Threads Fabric is an integral part of Macleay Options, a not-for-profit based in Sydney, that provides employment and housing support services for adults with a disability. For more information, visit their website.